CONNECTING YOU WITH SPECIALIST
DIGITAL SERVICES FROM DIGITAL EXPERTS
Socialmedia.ie is the ideal digital business partner for ambitious organisations.
This half day masterclass will teach you how to effectively adopt and leverage Instagram to increase your social media engagement.
We will help your business to create meaningful interactions with online communities by showing you how to make the best out of your photographs, attract new followers, and maintain a successful Instagram account.
This Social Media Masterclass will take you through the latest tools & techniques for creatively engaging in social media marketing. Through in-depth practical advice, we help attendees develop integrated marketing strategies with the latest tools for monitoring, measuring and managing social media. Social Media trainings.
This half day workshop is designed to help you make the most out of your Facebook Business Page. Facebook is THE biggest social networking site. However, launching and having a Facebook Page is not enough to reach your target audience. To grow your Facebook Page, you need to know the right strategies to promote it.
The workshop covers everything from how to set up and manage your initial page all the way through to advanced Facebook engagement techniques, as well as using Facebook Insights and third party analytics to measure, report on and improve your performance.
Almost half the population of the earth now uses mobile communications. A billion mobile subscribers were added in the last 4 years, leaving the total standing at 3.2 billion which is expected to reach 4 billion by 2018. With people now spending so much time on their phones and tablets, there is a growing need to prove the value of the medium – especially as that time begins to eat into existing content channels like TV. Our Mobile Marketing class will equip you to excel in this massive growth sector.
This course is designed to enable non-technical people to setup and / or manage their own Blog / Website through WordPress CMS without any knowledge of programming languages.
It covers the basics of adding content including blogposts, standard webpages, menu items, text, images and video. It also covers choosing the appearance of your website using WordPress themes adding 'widgets', installing plugins, search engine optimisation and social media integration.
We are experts at graphics, branding, digital videos, creative campaigns and writing blogs – essentially making our clients brands look good! Digital content is the best way to showcase your expertise, promote your thoughts and values and also is a key tool in attracting and retaining customers. Ask for a quote now!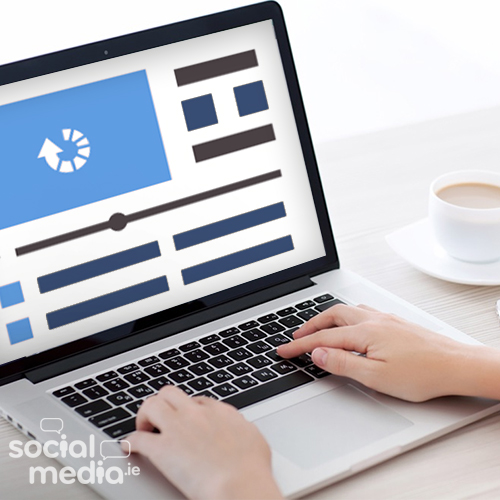 "Traditional marketing talks at people. Content marketing talks with them."
Content Marketing is a breakaway from traditional advertising that allows a brand to set a tone of voice and relay their message in a unique way, while paying close attention to data, paying close attention to what works and doesn't work for your customers in a real-time, measurable fashion
Conor Lynch
CEO
Conor has 17 years online marketing experience of which 8 years were spent in social media. Conor has trained over 3,000 people, lectured in University for degree & masters students plus designed courses for the Digital Marketing Institute and NUI Maynooth. He has won numerous awards and gained incredible experience while working in Asia Pacific, US, UK and Ireland with a wide range of companies including start-ups, SMEs and global brands.
SocialMedia.ie
Ivan Adriel
Planning Director
Ivan has worked as creative digital strategist for the top digital agencies in Brazil with brands like O Boticário (biggest beauty brand in Brazil with 3.5m likes on Facebook and it had zero fans when we started!), Scotch-Brite (3M Group), Terra (Spanish Multinational Company in US, Spain and 16 Latin American countries), HBO & CitiBank.
SocialMedia.ie