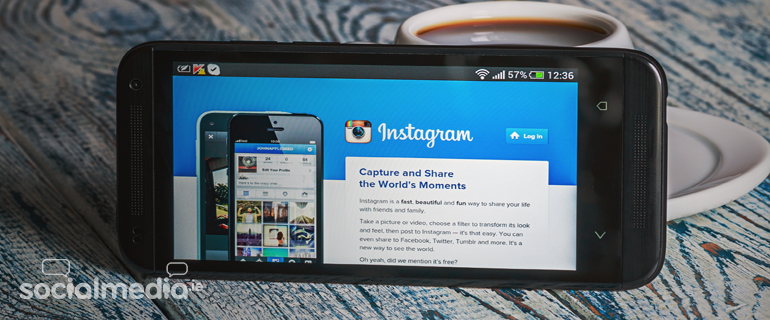 Instagram is growing, changing and dramatically improving its relevancy. Brands are finding successful ways to grow their audience on a platform which continues to offer new and exciting results for marketers. Instagram offers the potential of 58 times more engagement per follower than Facebook, and 120 times more engagement per follower than Twitter. With Facebook organic reach dropping, and Twitter participation still in its infancy, it's a great time to think about not only how to use Instagram but how to measure its success.
So how do you measure success on Instagram?
Followers are an obvious determinant of success for your brand. These are people who have opted into your branded content and want to hear from you. With your Facebook feed you can see friends' likes, what photos they are tagged in and who they follow. This is not possible in Instagram. You must work harder for followers and once you have them you need to entertain and excite them!
Just as with Facebook, the amount of users who engage with you and who Like and Comment on your posts show how active your audience is and, more importantly, how attractive your content is.
Set yourself Engagement per post targets. Look at how many users you have and set achievable targets to reach with follower likes and comments.
Engagement per post is the number of likes and comments combined, while engagement as a % of followers can give an idea of how much of your audience are actively involved with your brand.
Total Engagement is the sum of likes and comments over a period of time. It helps to determine how effective a strategy is over pre-determined dates and can help you to schedule posts for maximum benefit.
Why are these important?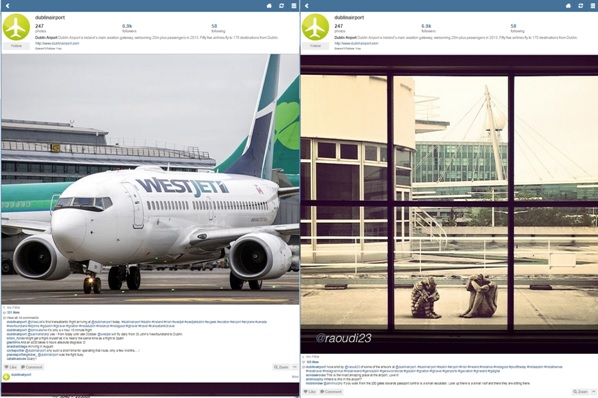 Compare the two Dublin Airport Instagram posts. The airplane photo has 331 likes with 14 comments in comparison to their artistic photo with 169 likes with 3 comments. If over time there is consistent reach with similar messaging, they can easily see which posts are most engaging with their audience (in this case plane imagery over contemporary shots).
You wouldn't place a newspaper ad without knowing the readership, and you wouldn't update your site content without looking at the analytics. Use the same rationale for Instagram, know why you're posting, who you're targeting and set indications for success and failure.
Can you answer these questions with your Instagram strategy?
What category of posts has the highest user engagement?
Which times of the year/month/day are users most active?
What % of my followers is engaged and who are they?
If you can answer these, then you can plan your future strategy around what you know works, engaging with your most active users to give broad reach for your campaigns.
Written by: Adam Baker
Bio: Adam is a Digital Marketing student in Smurfit and loves brands with the courage do things differently.
Find Adam on Twitter @adambak3r and Linkedin
http://socialmedia.ie/wp-content/uploads/2014/12/blog_banner_instagram_sm1.jpg
320
770
Team SocialMedia.ie
http://socialmedia.ie.s205606.gridserver.com/wp-content/uploads/2013/04/socialmedialogo2.png
Team SocialMedia.ie
2014-12-24 10:55:22
2014-12-24 00:17:20
Key Metrics to Use to Measure Your Success on Instagram