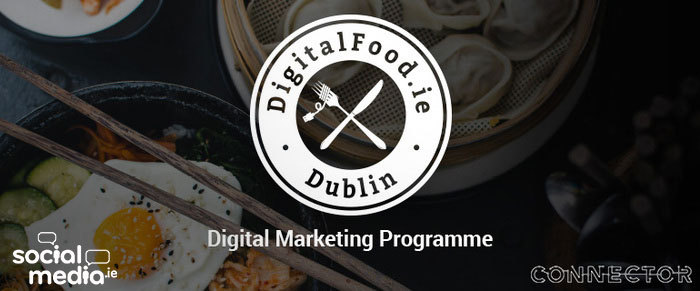 The DigitalFood.ie Digital Marketing Programme was created specially for food businesses, micro-breweries, boutiques distilleries and coffee roasteries. We want to help you not just learn, but implement successful strategies in food & drink marketing with a strong digital flavour.
This is the perfect new platform for food marketers at established brands, SMEs and food startups to get help and advice on how to build their brand, raise awareness and drive sales.
The DigitalFood.ie Monthly Workshops are run in The Digital Hub in Dublin and during the programme we are available as you create your DigitalFood.ie Masterplan.
DigitalFood.ie Monthly Menu includes a digital audit, a digital strategy, a digital studio, social media plans, digital campaigns, digital advertising and digital sales.
At most workshops we will have a special guest speaker who will share their digital learnings and successes. We will also deliver 1-2 sessions as live & recorded webinars during summer holidays.
If you want to register for the Digital Food Marketing Programme, or just want to more information, please don't hesitate to contact us:
Email: team@socialmedia.ie
Phone: +353 1 906 0006
Twitter: @socialmedia_ie